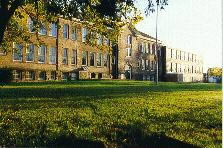 Thank you for considering Lakeview Christian Academy for the education of your child.  We hope that our website provides you with an insight into our organization.  Please do not hesitate to contact us if you have any questions.Lakeview Christian Academy is a Preschool thru Grade 12, nondenominational, independent Christian school.  Our Statement of Faith identifies our core values and provides us with our identity, mission and purpose.  We are an educational ministry that provides all Christian families with training in academic excellence and spiritual development for over 30 years.  All of our programs and activities are Biblically integrated, providing a spiritual foundation from which to disciple and equip our students for life.  Our focus on a rigorous core curriculum throughout the instructional sequence ensures that we graduate all students with the ability to enter a post-secondary educational environment without the need for remediation.

We recognize the importance of raising and training our children within the Christian community to have the courage to reflect the light of Jesus Christ in a world full of challenges.  By partnering together, we can and will make a difference.

Sincerely,

Todd A. Benson
Head of School


Accredited by
NFNSSAA
(National Federation of NonPublic School State Accrediting Association)
Accredited by
MNSAA
(Minnesota Nonpublic School Accrediting Association)
Member of
ACSI
(Association of Christian Schools International)
Member of
MCCA
(Minnesota Child Care Association)
Member of
DACC
(Duluth Area Chamber of Commerce)
Member of
DSACF
(Duluth Superior Area Community Foundation)
Member of
MSHSL
(Minnesota State High School League)
Daily School Hours

The school day begins at 8:00 am for all grades. Students should be in their seats and ready for class instruction at this time. Grades 1-5 are dismissed at 3:00 pm and grades 6-12 at 3:15 pm. Preschool and Kindergarten have half and full day options.  Half day for morning Preschool ends at 11:00 am and half day for morning Kindergarten ends at 12:00 pm.  Full day Preschool and Kindergarten end at 3:00 pm.

Transportation

Lakeview Christian Academy does not provide any bus transportation for students to and/or from school. Parents who reside within the limits of the Duluth School District are eligible to receive money from ISD 709 for transporting their children to our school. Forms for the driving reimbursement are to be filled out through the office at the beginning of the school year and monthly thereafter. Driving reimbursement is based upon mileage and there is a maximum benefit per family. Students living outside of the ISD 709 school district must inquire to the school district in which they reside to determine if there is a transportation reimbursement and associated procedures.

Public bus transportation is available within the city of Duluth and there is a bus stop in front of LCA on Central Entrance.

The demographic for Lakeview families is very large.  Families come from Superior, WI, Two Harbors, Cloquet, Duluth, Hermantown, Proctor and other outlying areas.  Many Lakeview parents car pool together. A family roster is available on Ren Web. This may assist you in finding another family close by who would like to car pool with you.

Every student should understand that attendance at Lakeview is a privilege, not a right. Each student is to be held responsible and is to be familiar with the contents of the Parent/Student Handbook.  The Student Code of Conduct is derived from our Conduct and Discipline Policy, and is expected to be adhered to by all students.  We ask that parents review this code of conduct, as well as other relevant policies, on an annual basis with their children.

The Student Code of Conduct is as follows:

I will strive to avoid a negative and complaining attitude.
I will strive to observe honesty at all times and will never cheat or encourage others to do so.
I will strive to respect those in authority and give prompt obedience to all staff members.
I will strive to treat all my fellow students with respect, both in words and actions.
I will strive to use language which glorifies the Lord.
I will not use any alcohol, drugs, or tobacco.
I will strive to never borrow another person's property without permission and will return it upon request and in the same condition.
I will strive to be responsible for completing all assignments on time and to the best of my ability.
I will strive to seek God's will for my life through daily prayer, reading of the Word of God and weekly attendance at a Christ-centered church.
I will strive to honor God in my choices of entertainment by what I watch, read, listen to, and by the activities in which I participate.

Church Attendance
We believe it is our role at Lakeview to assist the Christian home and church in the task of training young people. We feel that it is very important for all of our students to be in regular attendance at their church to enable the school to work in harmony with the home.

History and Incorporation

Lakeview Christian Academy was founded in 1979, and at that time was owned and operated by Twin Ports Bible Fellowship with an original enrollment of 17 students.  The classes included kindergarten, grade 1 and grade 3.  They met in the basement of Mt. Carmel at 1600 N. 8th Avenue East in Duluth.  The second year's enrollmentgrew to 55 students and served kindergarten through sixth grade.  At this time the school moved to occupy all of the Mt. Carmel educational wing.  The vision of the church was that one day the school would become independent and serve the Christian community at large.

In November of 1991, the school separated from Twin Ports Bible Fellowship and became Lakeview Christian Academy, Incorporated (LCA).  Overseen by a Board of Directors, the Corporation also included an operational team of parents to assist in the work of the school.  LCA was organized as a school and is operated exclusively for educational purposes under Section 501(c)3 of the Internal Revenue Code.

Lakeview became a member of the Association of Christian Schools International (ACSI) in 1984 and has been with this organization ever since.

Preschool was added to LCA in 1989.  Our license from the State of Minnesota for our preschool was secured at that time.  In 1990, a seventh and eighth grade junior high program was also added to the school.  This program, unique in design, included a community service outreach program.  Training for this program included a week long retreat for the junior high students each year.  Outreach extended to Northwood Children's Home, Polinsky Rehabilitation Center, Park Manor, Aftenro, and other community projects in our area.  In 1991, ninth grade was added to the school.

 In August of 1994, LCA purchased the vacated Lowell school building from the Duluth School District.  The building is located at 155 West Central Entrance.  It has a library, gymnasium, cafeteria, computer lab, and various classrooms.  This campus includes a large outdoor playground area.  Students and staff have continued the education process in this historic, 100 year old Duluth landmark.

In 1999, Lakeview graduated their first Senior Class, fulfilling the vision of preschool through grade twelve. Lakeview has grown through the faithful prayers and financial support from many individuals, churches, businesses, and organizations who continue to support a quality, Christ-centered education.  Today, the school serves the Christian community of Duluth and surrounding areas with students from approximately fifty churches comprising our student body.

Fall 2014-35th Anniversary Ribbon Cutting


Lakeview Christian Academy has an excellent preschool program for three to five year olds that is licensed by the Minnesota Department of Human Services. Children are exposed to music, art, Spanish, math, language, science, health, safety procedures and appropriate behavior. Our methodology includes learning centers, circle time, learn by doing, movement activities, rest, snack, gym and recess. Our preschool classes are designed to provide a safe, Christ-centered learning atmosphere where the students are introduced to a classroom environment and develop a love for learning. Our academic goal is to ensure our students are ready for Kindergarten when the time comes to make that transition. Multiple options are available from 2 day half day to 5 day full day.


Kindergarten is an integral part of the total school program, providing a point of transition to elementary school. It is an enjoyable opportunity for the students to learn numbers, phonics, reading, community, basic organizational skills, and participate in music and art. In order for a student to be enrolled in Kindergarten, he/she must have attained at least the age of five (5) prior to September 1st. Children are also required to go through early childhood screening and developmental readiness testing through the local school district. All immunizations must be current prior to acceptance into the program.


Our elementary program is designed for students to develop learning skills in all subject areas. This curriculum includes Bible, Language Arts, Mathematics, Penmanship, Phonics, Reading, Spelling, Science, Social Studies, Music, Art, Foreign Language, Computer Applications, and Physical Education.


The course of study for students entering our Secondary Program provides challenge and motivation to develop the student's self confidence and emotional stability at an important time of transition from childhood to adulthood. Our traditional education focuses on a solid core curricular instructional sequence that is Biblically integrated (truth driven), ensuring that all students have a specific depth of knowledge in the core subjects of Mathematics, Science, English, Literature, Social Studies, and Biblical Studies prior to graduation. All students are prepared for any kind of post-secondary education without the need for remediation by providing them with a solid academic foundation. This preparation provides colleges, universities, and vocational/technical schools with students equipped with the required skills that are necessary to start and finish the training process for different careers. Lakeview has a firm commitment to help students achieve to their highest level of ability.

In addition to a focus on a solid core curriculum, Lakeview provides a variety of service and extracurricular/co-curricular opportunities. Every student in middle and high school is required to perform a number of community service hours each year, benefiting both the student and the community. Lakeview is a member of the MSHSL and participates in fall, winter and spring athletics. Students are provided with a number of elective opportunities, which include choral, art, drama, worship team, computer applications, foreign language, and yearbook. Additional opportunities through academic competitions, retreats and mission trips are made available each year.


High school students have the opportunity to take advantage of dual credit college courses and advanced placement courses taught on our campus by our highly qualified faculty. The college courses count for credit on the high school transcript and on a college transcript through a partnership with Lake Superior College. The advanced placement courses count for college credit after successfully passing an advanced placement test. The intention is to eliminate as many general education requirements of a college degree as possible while the student is still in high school. This innovative approach avoids scheduling, availability, and equivalency challenges associated with the PSEO (post secondary enrollment options) program, and permits the retention of our students on our campus through graduation. Courses available include; General Chemistry I (5 cr.), Introduction to Cell Biology (1 cr.), Human Anatomy and Physiology (4 cr.), Introduction to Physics I (5 cr.), Pre-Calculus (5 cr.), Calculus I (5 cr.), College Composition I (3 cr.), College Composition II (3 cr.), American Literature (3 cr.), English Literature (3 cr.), AP Biology, AP Environmental Science, AP US Government and Politics, AP Microeconomics.


Lakeview is proud of its commitment to teach every child, and has been very successful in navigating the myriad of different challenges associated with this commitment. Psychological, physiological, and normal life challenges are manifested in all of our youth to one extent or another. Our goal is to create an environment that facilitates the successful navigation of these challenges. With a professional resource staff, small classroom sizes, individualized interventions, coordinated modifications and accommodations, and professional links with public school resources, we invest in every learner, regardless of academic ability, in order to help them achieve to their highest potential.


Chapel services are held weekly for students, providing opportunity for worship, prayer, and challenges from God's word. One service is designed for students in grades K-5(every Wednesday from 9:00-9:45 a.m.), and one service is designed for students in grades 6-12(every Wednesday from 8:00-8:45 a.m.). Parents and visitors are always welcome guests.


As a part of our vision to train servants of Christ, Lakeview offers competitive varsity sports as an extracurricular tool for training athletes to model Christ in a nonacademic venue. Christian virtues such as self control, discipline, punctuality, selflessness, and commitment are stressed by the athletic director and coaching staff. We see athletics as an effective tool for teaching Christian principles and reinforcing Christian behavior in ways that are difficult to learn in the classroom.


The success of this ministry is not measured by how many students are coming in the door, but by the number we send out to God's service. Every believer is called to be involved in outreach. God seeks to reflect Himself through each of us. We believe our school is called to prepare young people to help others in life. Therefore, Lakeview Christian Academy will encourage our students to become involved in both the spiritual and physical needs of others through various Christian service projects and outreach opportunities.


Students can bring their lunch to school each day or participate in our hot lunch program (associated cost). Microwave ovens and milk are available to the students. Lakeview participates in a special milk reimbursement program with the state of Minnesota which pays part of the cost of the milk. The minimal cost varies yearly and is paid in full by the parents at the beginning of the school year.


Before Care is available for all students from 6:30 a.m. to 8:00 a.m. daily. After Care is available for all students from 3:00-5:30 p.m. daily.
All Parents Who Bring their Children to Lakeview Christian Academy Must Agree with the Following Statement of Faith

We believe the Bible to be the inspired, the only infallible, authoritative, inerrant and complete Word of God. (II Timothy 3:15, II Peter 1:21)

We believe there is one God, eternally existent in three persons - Father, Son, and Holy Spirit. (Genesis 1:1, Matthew 28:19, John 10:30)

We believe in: The deity of Christ (John 10:33), His virgin birth (Isaiah 7:14, Matthew 1:23, Luke 1:35),
His sinless life (Hebrews 4:15, Hebrews 7:26),
His miracles (John 2:11),
His vicarious and atoning death (I Corinthians 15:3, Ephesians 1:7, Hebrews 2:9),
His resurrection (John 11:25, I Corinthians 15:4),
His ascension to the right hand of the Father (Mark 16:19),
His personal return in power and glory (Acts 1:11, Rev. 19:11)

We believe in the absolute necessity of regeneration by the Holy Spirit for salvation because of the exceeding sinfulness of human nature; and that men are justified by faith in the shed blood of Christ and that only by God's grace and through faith alone are we saved. (John 3:16-19, 5:24, Romans 5:8-9, 3:23, Ephesians 2:8-10, Titus 3:5)

We believe in the resurrection of both the saved and the lost; they that are saved unto the resurrection of life, and they that are lost unto the resurrection of damnation. (John 5:28-29) We believe in the spiritual unity of believers in our Lord Jesus Christ. (Romans 8:13-14, I Corinthians 12:12-13, Galatians 3:26-28)

We believe in the present ministry of the Holy Spirit by whose indwelling the Christian is enabled to live a godly life. (Romans 8:13-14, I Corinthians 3:16, 6:19-20, Ephesians 4:30, 5:18)

We believe in Biblical creation, including man, by the direct act of God. (John 5:28-29)



The mission and purpose of Lakeview Christian Academy, in support of Christian parents, is to train young champions for Christ; spiritually, academically, physically, emotionally, and socially. We seek to disciple students so they may become fully developed followers of Christ. Through constant prayer and the study of God's Word for guidance, these goals will be accomplished through the best teaching staff, the best curriculum, and the most beneficial learning environment, that we as parents, teachers, and members of the board and staff are able to provide.

As a school, our hope is to accomplish the following goals:
To train our children in the knowledge of God. To help parents educate their children according to God's plan and purpose.
To teach our children the truth concerning life and living and about our world and all of God's creation.
To teach our children to love all of mankind through Christ who loved the world, and to present the Word of God as truth and the authoritative source upon which to build a life of purpose and meaning.
To teach the Christian way of life, inspiring in our children a system of values and heart attitudes consistent with the Word of God and upholding the sanctity of the home and the sacredness of our churches.
To build responsible citizens by instilling in our young people a strong love for country and our Christian heritage.
To help them understand the full meaning of a Christian worldview. We desire to send out into the world young people who will truly be lights in the darkness; competent and devout Christian leaders.

(Romans 5: 8-9, Ephesians 2: 8-10, Titus 3:5)



Philosophy of Education:
Lakeview Christian Academy believes that each student is uniquely made in the image of God. It is the purpose of the school, combined with the church and home, to encourage each student to reach their full potential in Christ.

Lakeview believes that all of the Bible is true and that it provides a basis of reference for all academic subjects and is the only reliable guide for Christian living (John 17:17). Nothing will be taught that will offend Christ or is contrary to Biblical principles. We will strive to provide an excellent academic education and environment, using Christ-centered materials to encourage our children to develop spiritually, academically, physically, emotionally, and socially.

It is our belief that through developing in our students a view of the world through the eyes of Christ that they will be able to carry the light of Christ into a dark world and be willing, competent and devoted leaders. Through this teaching of a Biblical worldview they will develop a love for God, a love for country and a true sense of their Christian heritage.

Personnel employed by LCA are the most important resource for effectively conducting a quality learning program. The educational program will function best when it employs highly qualified personnel, conducts appropriate staff development activities, and establishes policies and working conditions which are conducive to high morale and enable each staff member to make the fullest contribution to the school's programs and services.