Lakeview Christian Academy offers an international program for students aged 15-18 (F-1 and J-1) that provides a Christian education experience and immersion in the surrounding culture.
International Student Testimonies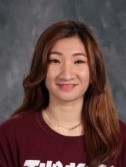 Hae Ri Kim from South Korea
The small class sizes helped me make friends easily and get to know everyone.  And everyone really help me get better at English and prepare me for college in the United States.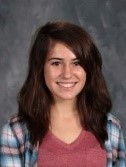 Silvia Battisti from Italy
Lakeview Christian Academy was a great experience for me.  Not only did I learn to speak English more fluently, I also strengthened my relationship with God which I am very grateful for.  I made lots of friends and had a lot of fun.
I got to meet a lot of kind and interesting people that were different than me.  I got to see snow for the first time ever!  I liked having long breaks and shorter days-it helped me transition to the United States.
Ready to find out more about Lakeview Christian Academy?
Drop us a line today and we will send our LCA material.